Pre-​wall blocks for wet construction (solid wall). Ready-​to-​install pre-​wall blocks for half height and room height pre-​wall constructions. Fixing the pre-​wall blocks by walling in or around. Integrated recesses for secure bonding to the masonry. Line mounting with mounting rail possible.

Pre-​wall blocks for:
WC, bidet, washbasin, urinal
Show more

Note
Use of the system for areas of application and media other than those described must be agreed in consultation with Viega! Load: WC and bidet 400 kg, washbasin and urinal 150 kg, support handles and hand grips 100 kg! Fulfils the general requirements for fire safety and sound protection. Detailed information on fire safety and sound protection can be obtained from the Viega website or from your contact at Viega.

Flush plate configurator
Web application for simple, quick calculation and visualisation of the appropriate flush plate for the bathroom design.

Subject to change without prior notice!
Latest Z- and installation dimensions as well as further technical information can be found on the Viega website and have to be checked before purchase, planning, construction work and use. Our products are continuously optimised.

This product description contains important information on choice of product and system, mounting, commissioning as well as intended use and, if required, on maintenance measures. This information on products, their features and application techniques is based on currently valid standards in Europe (e.g. EN) and/or in Germany (e.g. DIN/DVGW). Some passages in the text may refer to technical regulations in Europe/Germany. These should be considered as recommendations for other countries where no corresponding national requirements exist. The relevant national laws, standards, regulations, directives and other technical provisions take priority over the German/European directives specified in this product description: The information herein is not binding for other countries and regions and should be understood as recommendation.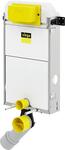 article number
certificate
certificate number
country
language
article number
certificate
certificate number
country
language
804671

2103304
United Kingdom
English
786076

2003356
United Kingdom
English
771928, 771942, 771959, 771973, 771980, 771997, 772000, 772017, 772024, 772031, 772048, 776442, 776626, 776466, 776480, 776473, 776497, 776541, 776411, 776404, 776237, 776190, 776282, 776220, 776183, 776428, 776596, 776602, 792855, 776619, 792596, 776039, 776251, 793074, 789329, 776046, 776206, 776275, 776213, 776268, 785925, 648800, 678630, 799427, 798598, 798529

ITB-KOT-2021/1857 wydanie 1
Poland
Polish
771928, 771942, 771959, 771973, 771980, 771997, 772000, 772017, 772024, 772031, 772048, 776442, 776626, 776466, 776480, 776473, 776497, 776541, 776411, 776404, 776237, 776190, 776282, 776220, 776183, 776428, 776596, 776602, 792855, 776619, 792596, 776039, 776251, 793074, 789329, 776046, 776206, 776275, 776213, 776268, 785925, 648800, 678630, 799427, 798598, 798529

ITB-KOT-2021/1857 wydanie 1
Poland
Polish
804657, 804190, 804244, 804206

2103302
United Kingdom
English
771928, 771942, 771973, 771980, 771997, 772000, 772017, 772024, 772031, 772048
Belg 19/193/9a
Belgium
French
606732, 656102, 771928, 771959, 771973, 771980, 771997, 772000, 772024, 772048

K20204
Netherlands
English
718152, 759261

K100939
Netherlands
English
771928, 771959, 771973, 771980, 771997, 772000, 772024, 772031, 772048

57218310
Germany
German
771928, 771959, 771973, 771980, 771997, 772000, 772024, 772031, 772048

57218310
Germany
German
771928, 771959, 771973, 771980, 771997, 772000, 772024, 772031, 772048

57218310
Germany
German
771928, 771959, 771973, 771980, 771997, 772000, 772024, 772031, 772048

57218310
Germany
German

57219271
Germany
German

57219271
Germany
German
798390, 798352, 798369, 798376, 798383

SAI Watermark Certificate of Conformity

LN 26524
Australia
English
771928, 771942, 771959, 771973, 771980, 771997, 772000, 772017, 772024, 772031, 793074, 792879

VDMA

WELL Water Efficiency Label Public

WS10684-20190814
Germany
German
771928, 771942, 771959, 771973, 771980, 771997, 772000, 772017, 772024, 772031, 793074, 792879

VDMA

WELL Water Efficiency Label Public

WS10684-20190814
Germany
English
771928, 771942, 771959, 771973, 771980, 771997, 772000, 772017, 772024, 772031, 793074, 792879

VDMA

WELL Water Efficiency Label Public

WS10684-20190814
Germany
Lithuanian
771928, 771942, 771959, 771973, 771980, 771997, 772000, 772017, 772024, 772031, 793074, 792879

VDMA

WELL Water Efficiency Label Public

WS10684-20190814
Germany
Polish

SAI Certificate of Conformity

PTT40070
Australia
English
804664, 804213

2103303
United Kingdom
English
771928, 771942, 771959, 771973, 771980, 771997, 772000, 772017, 772024, 772031, 793074, 792879

VDMA

WELL Water Efficiency Label Home

WS10683-20190814
Germany
German
771928, 771942, 771959, 771973, 771980, 771997, 772000, 772017, 772024, 772031, 793074, 792879

VDMA

WELL Water Efficiency Label Home

WS10683-20190814
Germany
English
771928, 771942, 771959, 771973, 771980, 771997, 772000, 772017, 772024, 772031, 793074, 792879

VDMA

WELL Water Efficiency Label Home

WS10683-20190814
Germany
Lithuanian
771928, 771942, 771959, 771973, 771980, 771997, 772000, 772017, 772024, 772031, 793074, 792879

VDMA

WELL Water Efficiency Label Home

WS10683-20190814
Germany
Polish