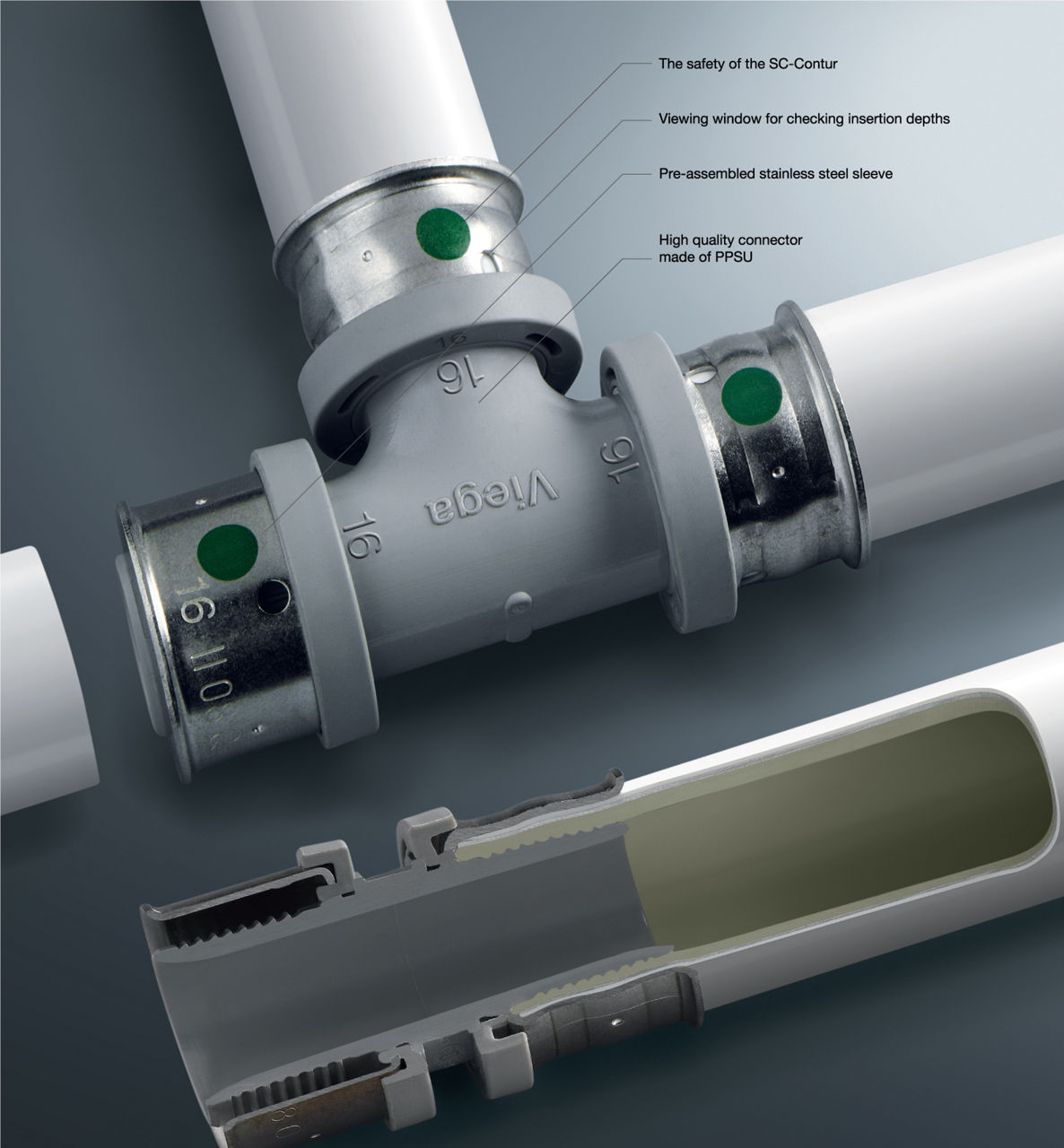 Pexfit Pro assembly unit: variable interface for all installation situations
Pexfit Pro assembly units can be installed on, in or in front of the wall. The insertion depth is infinitely variable from 80 to 200 mm and offers as much freedom in the planning as the respective fastening set. Noise insulation made of highly flexible plastic round off the system. They provide the necessary noise reduction and with it optimal living comfort. All kinds of installation situations are possible: even assembly on the wall. If a drinking water installation is to be subsequently walled-in, the wall brackets are the perfect solution for this.
Concealed connection socket
The Pexfit Pro concealed connection socket is a Viega solution especially for pipe-in-pipe installations. It protects the interface to the water fitting against building site conditions and allows a simple pipe exchange without any damage to tiles.
Central leakage test thanks to SC-Contur
As the first on the market, Viega guarantees that a complete leakage test can be carried out centrally using a manometer, as long as the entire system is fitted with Viega SC-Contur. The central leakage test offers more security and comfort than the normal necessary visual check of each individual press connector. If connectors are unintentionally left unpressed, the medium leaks out and is shown as a loss of pressure on the manometer. If a dry leakage and load test is carried out instead of a wet test, the hygiene risks are lowered. These are created by the stagnant water in the pipes in the time between the first filling and commissioning.