The improved Viega Pressgun Picco shows that technical greatness can be tucked into even the smallest dimensions. The ergonomic shape makes the 2.5 kg lightweight (without press jaws) the number one choice for pressing small pipe dimensions.
Even more comfort packed compactly.
The technonlogy
design adapted to Pressgun 5
LED lamp
TUV-approved safety technology
for metallic piping systems in the dimensions 12 to 35 mm, for plastic piping systems from 12 to 40 mm
NEW: for Megapress steel pipe connectors from 1/2" to 3/4"
The advantage
integrated illumination of the press points
optional use of battery or mains adaptor
long maintenance lithium ion battery with 18 V/2.0 Ah
One-hand snap function: How to use
Viega press jaws picco with one-hand snap action function
The Picco press jaws with one-hand snap action function are available for all metallic Viega pipe systems (except Megapress) and allow real one-hand operation throughout the entire press procedure. This increases the work and design security once again.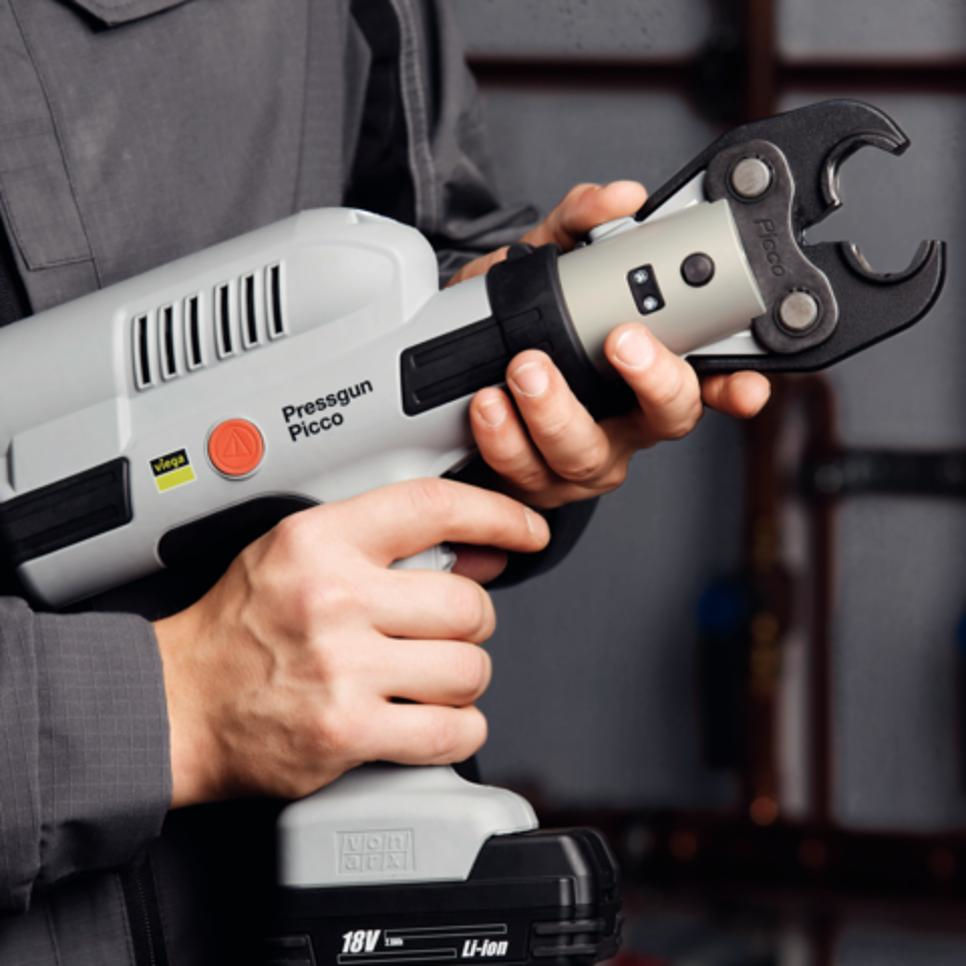 STEP 1
Once opened, the press jaws are kept open by a spring.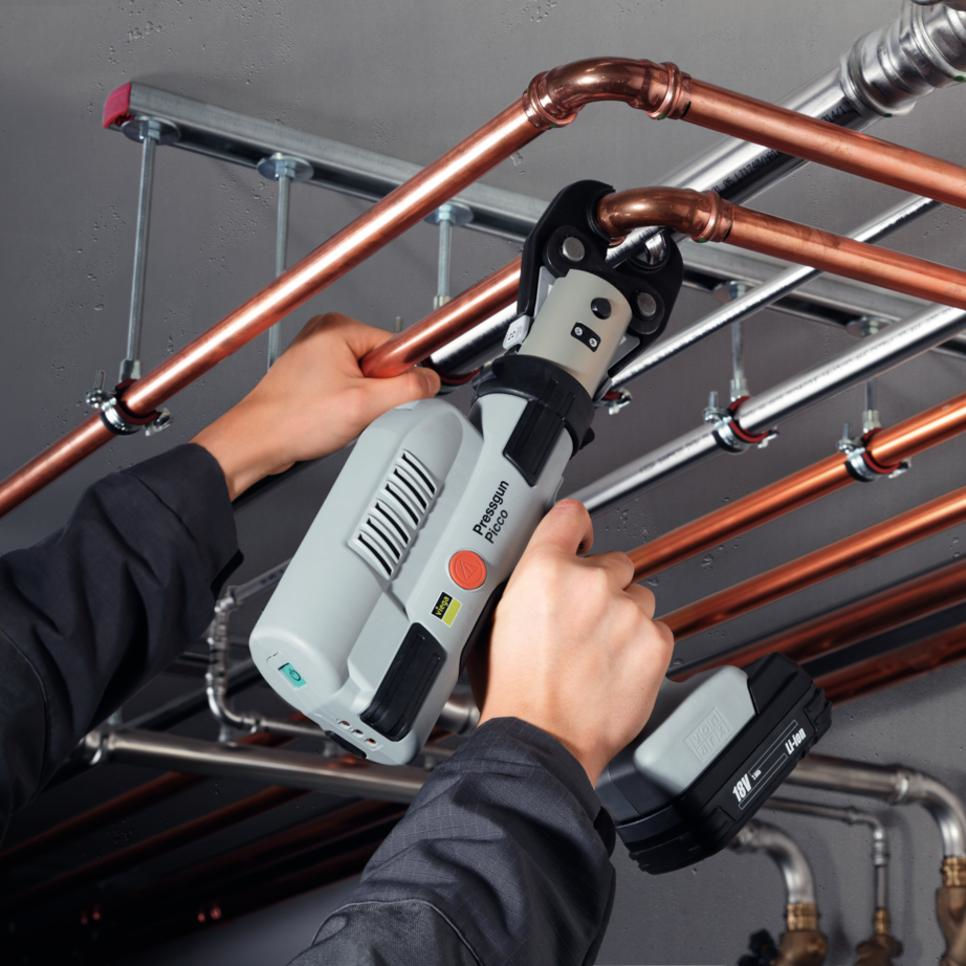 STEP 2
This means that you have a hand free to align or fix the installation when applying the press jaws.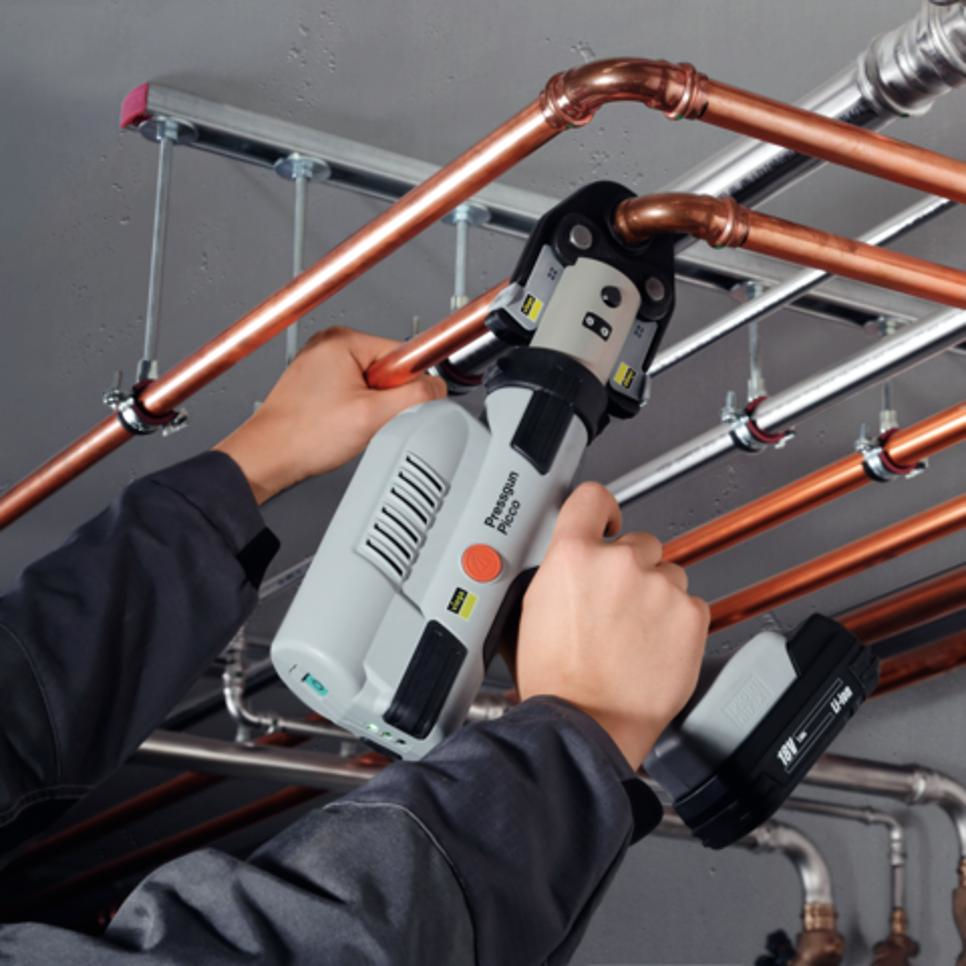 STEP 3
The press jaws close automatically when the start switch is pressed once. The press procedure is carried out when the switch is pressed again.